Masturbation coaching for men
individual course - in person or online
"If you want to change your life, change the way you masturbate."
Joseph Kramer (founder of sexological bodywork)
Masturbation coaching is the way how to bring to your life sexual wellness - relaxation, pleasure and awareness into intimacy with yourself. It is the chance to get out of your used pattern and start experience much more feelings and experiences which self-pleasure brings.

"Does masturbation bring feelings of shame and guilt?"
"Do you ejaculate too early?"
"Do you want to have positive relationship with your body and with yourself?"
"Do you want to masturbate without porn?"
"Do you want to feel energy in your whole body?"
"Or is there anything else you wish?"
Whatever reason it might be, masturbation couching will be set according your needs.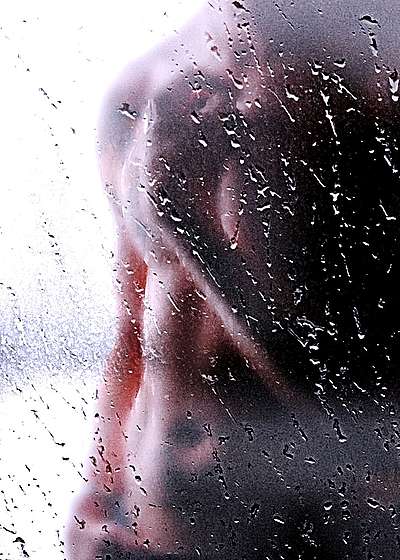 Session
Couching includes 5 sessions lasting an hour, usually once a week, the maximum period is 2 months. The session includes the setting of intention, self touch exercise, sharing, setting of homework practice. During the on-line session the camera might be off all the time to feel safe.
Coaching is led by Stella Adi Lalla Krenčejová, CSB.
Who is Stella?
experienced teacher of conscious sexuality and sexological bodyworker
founder of Divine Tantra studio
Why to choose me?
I am on of the most experienced bodyworkers in the Czech republic, working in this field since 2013. I speak good English. I have rich experience with individual work with men as well as with group courses. Men appreciate my friendliness, professional approach and openness.
I am a 70 year old male who started learning tantra 6 years ago. During the Covid quarantine, I looked on line for tantra teachers who could help me expand my pleasure, since nobody was meeting in person anymore. I found Stella half way around the world, and we had five wonderful sessions together. She gave me such useful suggestions for ways to increase my pleasure and sexual experiences. She helped me spread my sexual energy through my whole body and experience full body bliss. Her knowledge, friendliness and sincere, caring personality made these sessions such a joy.
She also pays attention to my needs, desires, and where I am at in my sexual experiences. That is very important. I have been to over twenty tantra teachers, and Stella ranks as the best! She was interested in more than just a quick sexual act. She witnessed me and then gave terrific suggestions and home play, which I loved!
I highly recommend all men - and women, I am sure - book sessions with Stella and let her increase your pleasure and happiness in life! She helped me expand my sexual pleasure and extend that into my everyday life.
As humans, we can all better cope with life's challenges when we can enjoy sexual bliss and full body pleasure. Stella helped me do that, and for that I will be always grateful.
An old dog CAN learn new tricks!
Bob (NY, USA)
Masturbation coaching - basic informations
On-line

- ZOOM / Skype

Duration:
350 min in 5 sessions ........ 70 minutes each session
Price:
coaching in total 450 € ..... 90 € per session
Payment in advance
In Person
Duration:
350 min in 5 sessions ........ 70 minutes each session
Price:
coaching in total 500 € ..... 100 € per session
Payment after first session
You can find out if I am the right person for you in 15 minute free zoom call.
Please write an email to find out more!