Learning Tantra Massage
... lessons for home use
Loving touch is a sign of intimacy. Somebody can give it naturally and somebody must learn it. It is a touch full of attention, which says: I am here for you. Not only this touch is taught during learning Tantra massage but you will manage the strokes which the body of the receiver will immediately love.
Tantra massage training is suitable for everybody who wants to bring deeper intimacy to the sexual life, increase sensuality and harmonise the mutual needs.
Basic principles of Tantra massage will enrich your sexual life as a couple, it can serve as a fore-play, it will bring new possibilities and playful approach to your stereotype or even non existing sexual relationship. As an individual wishing to learn it, you are opening the opportunity to become a great lover. Sexual disharmony causes all mental and physical problems. Massage will open the way how to renew and charge your partnership. You will become a more sensitive lover and you will have then more pleasure from your sexual experience. The change of approach is important. Couples have got an opportunity to see each other from a new point of view; it is an opportunity to discover without prejudice and expectation. You could be a good lover only when you know yourself and your needs.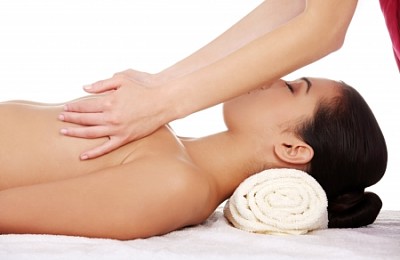 An individual training of tantra massage is divided into three parts, learning for couples also into three but longer parts. It is a practical learning with a bit of needed theory.
You will learn :
how to tune in,
how to prepare a room,
how to have a conscious touch,
how to use different tools such as a fan, fur, feathers,
different massage strokes with oil.
The first meeting is focused on basic Tantra principles. We will concentrate on back part of the body. The masseuse will give you a demonstration and then you will learn it step by step. The second meeting will have a form of short revision and then you will learn the massage of the front part of the body with the demonstration and learning it step by step. The last meeting is aimed at the genitals. At the beginning we will review the massage of the front part of the body, after that there will be the demonstration and practise of the massage of genitals. The learning for couples has longer session due to the fact that both in the couple are learning the massage. Each part is accommodated to the individual needs of couples.
Learning process is based on mutual trust.
After each meeting we recommend to practise the achieved knowledge at home.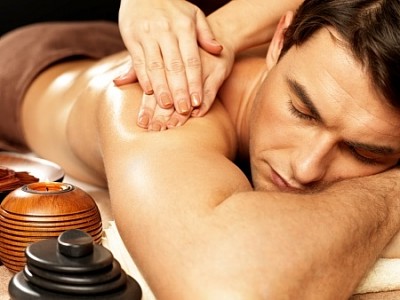 Teaching is intended for home use!
Tantra massage - training for couples
Tantra massage - individual training
| | |
| --- | --- |
| Duration: | 3 × 3 hours |
| Price: | 630 € (price is final if you bring your own model, otherwise it will increase by 70 €) |
| Teacher: | Mgr. Stella Krenčejová |
| Date: | individual agreement (see contact) |
All workshops are led by Stella. She speaks very good English and she is the experienced tantra teacher, who has changed intimate lives of many men and women.