The dates of massages
Our team is ready to give you the massage daily. We will kindly inform you about the name of the masseuse or the masseur that will be available for you at the selected time by the ordering.
The dates of massages, please book via the e-mail or by mobile phone (see contact). When you make an order, please, tell us your name, type of the massage, the day and the preferred hour.
Notice: The latest start of the massage is at 19:30!
Team
Masseuses and masseurs chose Tantra as the path of their life as the path of joy and present moment. They consider Tantra massage as their mission as the gift, which was given to them and they care about it with love. They are ready to give their loving presence and healing touch to their clients. All of them work during the massage in the meditative state and perceive the body as a temple, which is approached with honour. They have done Tantra courses and other education in different esoteric fields and they still work on their personal development. All of them guarantee to their clients total discreet.
Stella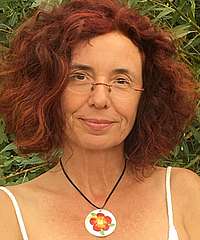 I achieved education in Tantra from many Czech and foreign teachers who belong to the top European Tantra teachers. It is a British teacher John Hawken who leads Skydancing Tantra or Alan Lowen, Osho disciple, living in Hawaii at present. I took part in a year certificate course of Tantra massage at Tantraworld, several year courses in meditation centre Lazanky, achieved the diploma in Tao erotic massage and then got the diploma of the professional masseuse.
Throughout my Tantra masseuse experience I have been abroad where I have done massages and lead courses.
For people who feel that Tantra could be their way of life I offer leading and I do Tantra sessions for individuals and couples. I created the course "How to be a better lover", which took part in Bratislava and Vienna.
Stella is founder of the Divine Tantra and she does not provide massages anymore.
She teaches individual courses:
how to become a better lover, master your ejaculation, masturbation coaching for men,
how to become a great lover, learning tantra massage, tantra massage for professionals.
More about Stella on her personal page.
Colleagues:
Lucie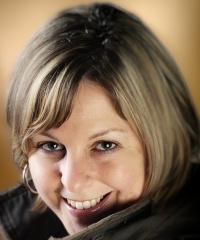 Tantra allows us to take off all social masks and to be yourself, in your own body with your experiences. Tantra is the path for me and the expression of jov to life, to body , to yourself and to others. Tantra massage is the step to be real, to get rid of useless restrictions, which the society, family and religion imprented to us.
I am professional sexological bodyworker and I have gone through intensive training of Wholebody sensual massage (EASW), training of Healing scars (EASE) and the course of Vaginal mapping (EASE).
In the past I took part in meditation workshops of Blue Alpha and I did regression week workshop in the mountains, which helped me to get oriented and understand the relationship in my family.
Masseuse Lucie provides massages only for women or for couples.
Lucie offers these Tantra and healing massages: Divine Tantra massage, Intuitive Tantra massage,
Tantra drop, spring, river, sea, Tantra sensual ocean, Tantra healing touch, Vaginal mapping.
Veronika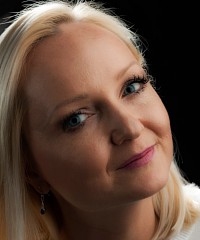 Tantra massage means for me love for the massage and spirituality. It is a strong source of energy, vitality and it creates the feeling of relaxation. It is the moment when love, desire and my spirit melt together and create relaxing and tender massage. Loving and gentle touch pulls you into the present moment which is full of feeling of letting go and sensuality, leaving the feeling of calmness and rebirth.
I am a certified masseuse of sport massage, thai massage, hot stone massage, Tantra massage.
I have learnt Tantra massage in Divine Tantra, where I learnt the art of conscious touch where in the feeling of tenderness and pleasure you can experience the power of present moment.
Veronika offers these Tantra and healing massages: Divine Tantra massage, Intuitive Tantra massage,
Tantra drop, spring, river, sea, Tantra sensual ocean and Tantra healing touch, Health Elixir for men.
Petr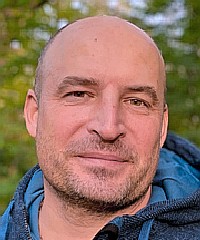 When giving tantra massage I feel in contact with something real. No illusions, no dogmas, only now and here. I love working with energy, I let it flow. It is so nice to see and feel how client relaxes, gets well and becomes more beautiful under my hands. The world is more natural and harmonious. It is good to be in it to both of us.
Petr has been train in tantra massage by Stella - professional tantra teacher.
Petr provides massages to women and men.
Masseur Petr offers these Tantra massages: Intuitive Tantra massage, Tantra drop, spring, river, sea and
Tantra sensual ocean.